Interview with quilter Magie Relph
Published: Friday, 16th July 2010 15:37 PM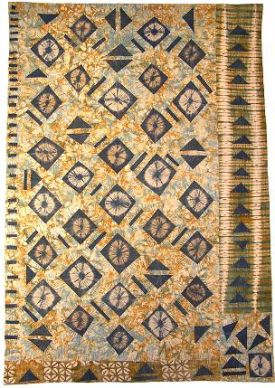 Magie Relph is the owner of the African Fabric Shop. Listen to how Africa has inspired Magie as a quilter, artist and business owner in this interview about the 'Under African Skies' exhibition at the Quilt Museum and Gallery. You can listen to the interview here.
The Quilt Museum would like to thank Magie for providing us with this interview and Museum Volunteer Amy Hodgson for conducting the interview.
The Quilters' Guild Collection is held by The Quilters' Guild of the British Isles.
Registered charity no 1067361 Company limited by guarantee registration no 34476331 Charity in Scotland no. SC043174.
© 2019 Quilt Museum and Gallery, York | Printed from: quiltmuseum.org.uk/blog/interviews/01305.html