Portlet Wall
Move your mouse cursor over the image to examine this quilt in detail.
Maker:

Roberta Le Poidevin

Date:

2013
Miniature pictoral quilt depicting a stone wall. This piece has been digitally printed on silk, and the details sewn with free machine embroidery and hand embroidery. The white efflorescence on the brickwork has been created by using clusters of French knots.

26.5cm x 18.5cm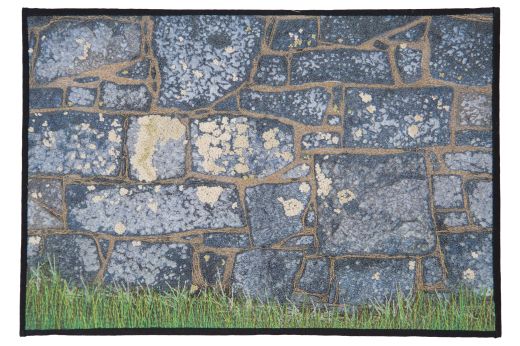 The Quilters' Guild Collection is held by The Quilters' Guild of the British Isles.
Registered charity no 1067361 Company limited by guarantee registration no 34476331 Charity in Scotland no. SC043174.
© 2022 Quilt Museum and Gallery, York | Printed from: quiltmuseum.org.uk/collections/contemporary/portlet-wall.html