Theme: Festival of Quilts Guild Challenge Winners
Published: Thursday, 4th February 2021 08:50 AM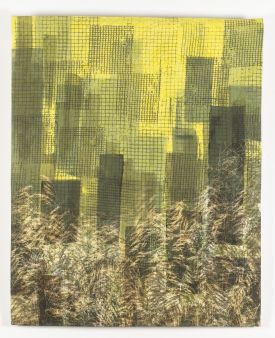 This blog post celebrates some of the winners of The Quilters' Guild Challenge at The Festival of Quilts in Birmingham, which were donated to the Collection as part of the prize of this category thanks to the sponsorship and purchase of the piece by Bernina. This ensured that the latest contemporary pieces by current makers were being added to The Collection, and we are very grateful for Bernina's contribution to enhancing our representation of contemporary works and artists.
'Summer in the City' by Cherry Vernon Harcourt, won the challenge in 2010. It was made using Procion dyed fabric and screen printing, and the artist took inspiration from urban wastelands to fit the theme of 'Summer in the City'.
The vibrant and colourful Venetian masks hanging was made by Alison Bramley, and won The Quilters' Guild Challenge in 2011. It measures 61cm wide by 248cm long, and depicts a Venetian Carnival scene in richly coloured silks, the artist's favoured fabric.
'And now the weather...' was made by Laura Kemshall, and won the challenge in 2008. Made from white cotton with black dye, the traditional style North Country feather motifs are machine stitched on this wholecloth piece, but the design and the black dye techniques make it very contemporary in composition.
Laura won again in 2009 with the Pictorial quilt, 'Black Pearl'. The image of a woman holding many strings of pearls was painted on the fabric, and the background to the rest of the quilt is circular patchwork to emulate the pearly shape of the theme.
The last piece is a wholecloth quilt with a screen printed design was inspired by Norfolk hedgerows in spring, and made by Cherry Vernon Harcourt. It has been hand quilted to emphasise the branches of the hedgerows with horizontal quilting across the sky. It was the winner of The Festival of Quilts Quilters' Guild Challenge in 2012, when the theme was 'Britain - What it means to you'.
With thanks to Bernina for sponsoring and supporting our Collection.

Venetian Masks by Alison Bramley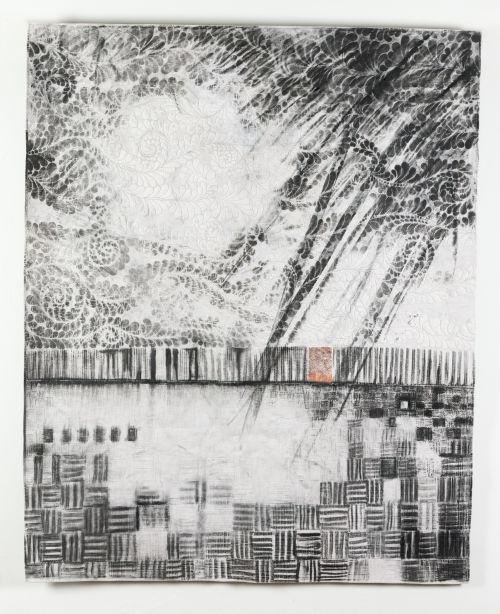 And now the weather...by Laura Kemshall
Black Pearl by Laura Kemshall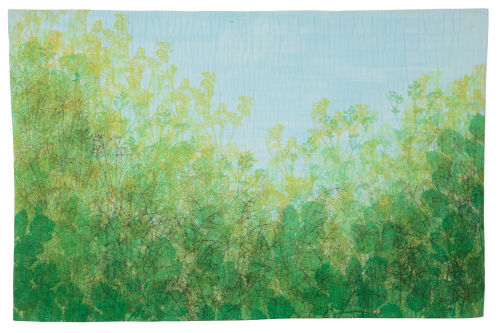 Norfolk Hedgerows by Cherry Vernon Harcourt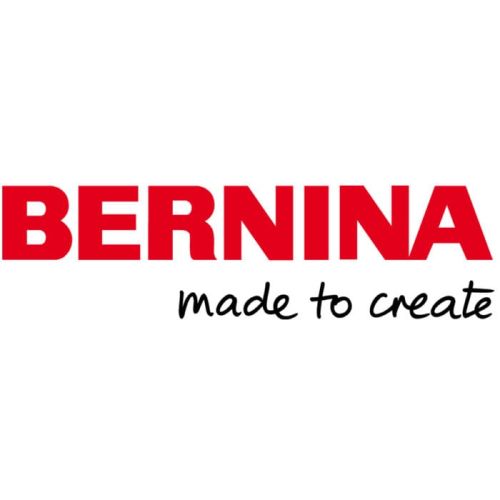 With thanks to Bernina for supporting our Collection