Oakshott cottons to replicate the '1718 Silk Patchwork Coverlet'
Published: Thursday, 18th September 2014 12:28 PM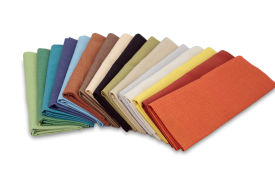 Published to coincide with the exhibition, 'The 1718 Coverlet' is a fascinating new book by respected quilt author, Susan Briscoe, in which she deconstructs each of the Coverlet's 69 blocks. She demonstrates techniques and provides templates that enable readers to replicate the Coverlet, using the original mosaic piecing technique, as well as more accessible modern methods as inspiration for smaller projects.
The Quilters' Guild has selected 16 colourways from Oakshott's New Colourshott collection to enable people tocreate work using similar colourways used in the original 1718.. Describingher choice, Susan says: "Oakshott cottons are perfect for a project like this because their quality and colour intensity produce a wonderful iridescence: they look like silk, yet they're actually 100% mercerised shot cotton."
The fabric selection is available from the Quilt Museum's online shop as pre-cut Fat Eighths, Fat Quarters or Half Metre Block, www.quiltmuseumshop.org.uk. Alternatively, individual colourways can be ordered from www.oakshottfabrics.com.
Michael Oakshott comments: "We're thrilled to be associated with such a prestigious project and delighted that our quilting fabrics have been chosen to replicate the Silk Patchwork Coverlet."
Oakshott is a family-run business which has been supplying quilters and textile artists the world over since 2003. The brand is renowned for the high quality of its fabrics and the sumptuousness of its colour ranges. Both quilting fabric and soft furnishings collections are designed entirely in-house and ethically sourced from respected weavers, currently in the UK and India. Oakshott's quilting fabric colourways are achieved by selecting a base colour warp and marrying it with a rainbow of weft threads. This enables fabrics to be mixed, matched and toned with confidence to produce stunning results.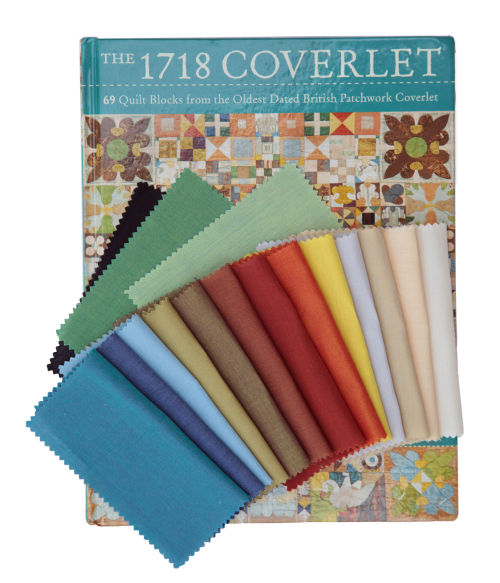 Book and fabric