OPEN MONTH - 1-29 March 2023
Published: Friday, 16th December 2022 10:21 AM
It's been a while, but we're pleased to announce visitors are welcome to pop by to our Guild and Collection headquarters and see a small exhibition featuring some of the latest pieces we have been fortunate to acquire over the last few years.
Visitor access has been difficult during the Covid pandemic, but we've still been busy behind the scenes looking after our fabulous specialist collection, undertaking research and adding to this fascinating and important historical resource. Visitors will be able to see some of these most recent items in a small display, and also learn a bit more about The Quilters' Guild and the work we do.

The exhibition is open 10am - 4pm, Monday to Friday, between the 1st - 29th of March, 2023.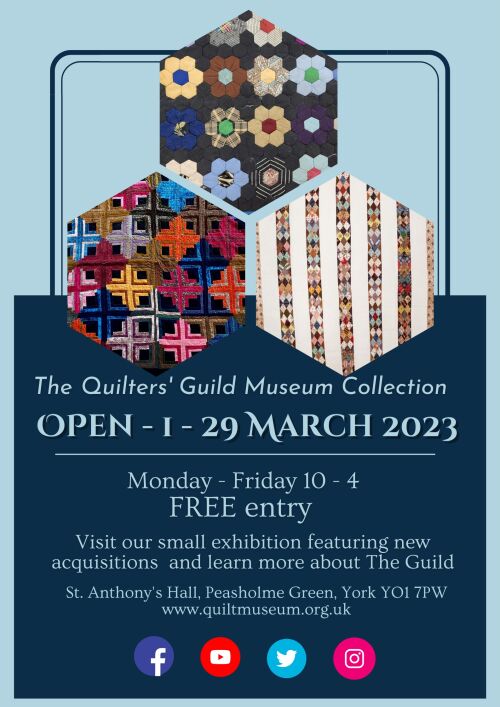 Open Month March 2023
The Quilters' Guild Collection is held by The Quilters' Guild of the British Isles.
Registered charity no 1067361 Company limited by guarantee registration no 34476331 Charity in Scotland no. SC043174.
© 2023 Quilt Museum and Gallery, York | Printed from: quiltmuseum.org.uk/blog/quilt-museum-news/01495.html