Young Quilters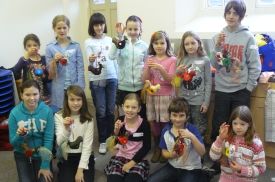 Welcome to Young Quilters!
Young Quilters is based at the headquarters of The Quilters' Guild of the British Isles in York. Young Quilters aged 5-17 all over the UK are enjoying workshops, taking part in competitions and entering their work in exhibitions.
To learn how you can join or get involved as a volunteer, please go to the Young Quilters website.
For more information contact the National YQ Officer or the Young Quilter Project Leader.
Young Quilters Website: www.youngquilters.org.uk

Aged 14 to 18? Visit out Youngish Quilters blog for weekly sewing inspiration: