About The Quilters' Guild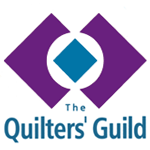 The Quilters' Guild of the British Isles is a national membership organisation, formed in 1979 and made up of about 7,000 individual members, mostly from the UK, but also from Europe and other parts of the world.
The Quilters' Guild is open to everyone and is run by its members, bringing together quilters in a spirit of friendship and learning.The Guild promotes quilt-making in all its forms across the UK. as an educational charity we preserve the heritage of quilting and work to ensure a vibrant future for the craft.
Young Quilters is for young people below the age of 18 years.
The Guild works in association with Twisted Thread to put on the annual Festival of Quilts, the largest and most exciting quilt exhibition in Europe, held annually at the NEC in Birmingham. The show comprises over 1,000 competition quilts on display, galleries from leading international quilt artists and groups, over 200 exhibitors selling specialist patchwork and quilting supplies, plus hundreds of master classes, workshops and lectures.
Membership of The Quilters' Guild is open to people of all interests and abilities. For more information go tohttp://www.quiltersguild.org.uk/membership